Study Areas
Campo de Dalias-Campo de Nijar | Almeria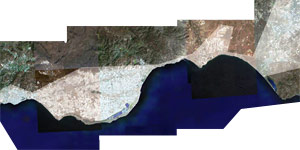 The southern part of the province of Almeria has been transformed by the intensive agricultural exploitation of the desert, the support of migratory flows that take shape among greenhouses, massive urbanization, and the tourist occupation of the coast.
read more
Costa del Sol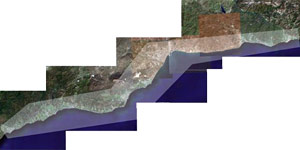 The metropolitan region of the Costa del Sol, where tourism has constructed a radically contemporary urban territory, shaped by infrastructures that support an overdeveloped space in which the population seeks ways to establish itself in what is glocal.
read more
The Straits of Gibraltar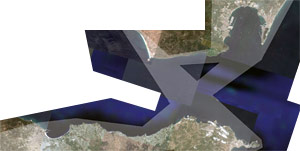 This is an intercontinental region where the contradictory conditions of nexus and frontier converge, a space of transit with a subverted fluidity which makes it a space for traffic, people, goods, and communication.
read more
Bay of Cadiz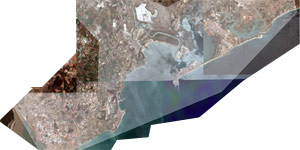 This geographical region extends from the Jerez countryside to the coast of Cadiz, where towns of considerable tradition are located, on which is superimposed the complexity of new urban settlements with a tendency towards growing specialization.
read more
SE30-SE40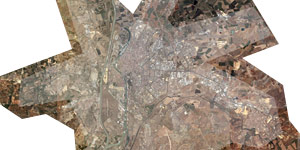 The space delimited by the phantom route of the forthcoming SE-40 dual highway bypass presents itself as a segmented metropolitan panorama, torn by the centrifugal dynamics of the periphery and the centripetal attraction inherent to its capital status.
read more